HMCS Huron

,

&

HMCS Micmac,

about 1950.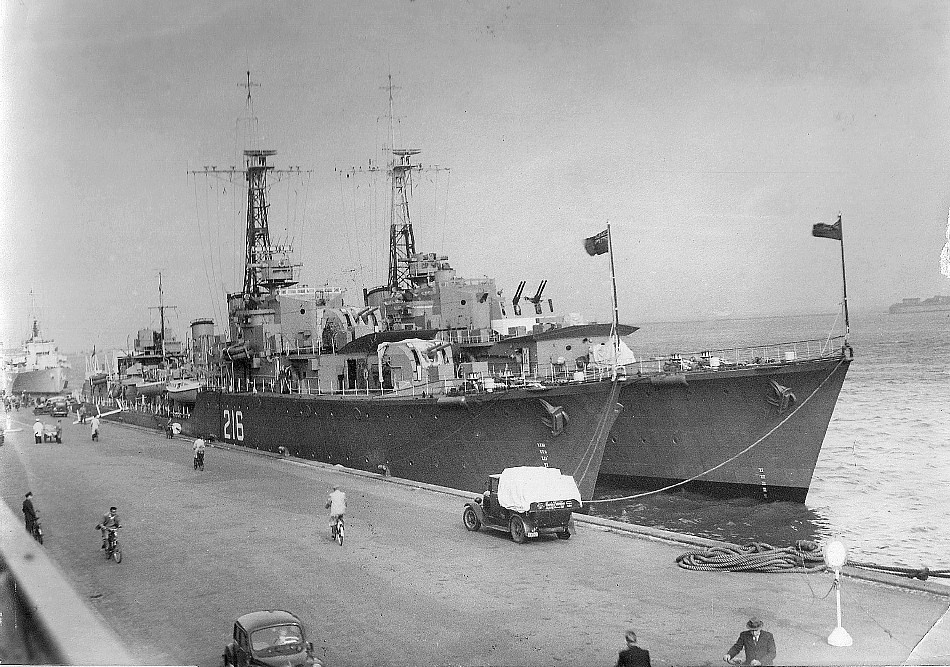 " . . . . There is a picture of the Huron and Micmac in our association newsletter and I may be able to add some information. I was on the Huron at the same time as your Dad, and the Micmac accompanied us on the beginning of our route to Korea. With about 90% certainty this picture was taken in New York City if it was taken while your father was serving on her at that time. The reason for the stop in New York was perhaps political and also since this was a U.N. operation, I expect the O.C. Madgwick needed to be briefed and welcomed. The Huron and Micmac were on a European multi-port goodwill tour in the summer of 1950 prior to your father being part of the crew and the two ships shared a jetty many times on that trip so the picture may have been taken then. . . . . Don Bishop. "
---
Can you provide details or corrections?
Please email Charlie Dobie.
---