HMCS Restigouche

, 1973
Al Malcomson said about these photos: "This set of photos shows the Old Spanish Fort at San Juan taken from the focsle as we came into the harbor. The second shot is the Mexican Navy all ready to go including the dhobeying hanging from the guy wires. This shot was in Manzanillo Mexico. We rarely got to go ashore there as it was a rough spot even for us matelots and if we did get leave it was usually Cinderella. There was a story going back to frigate days about a certain bosun who came back three sheets to the wind and tried to bring a donkey back on board ship in Manzanillo. Well the officer of the day had something to say about that so he about turned and tied the donkey to a boxcar that was part of a soon to leave freight train. Next morning the train was gone and so was the donkey."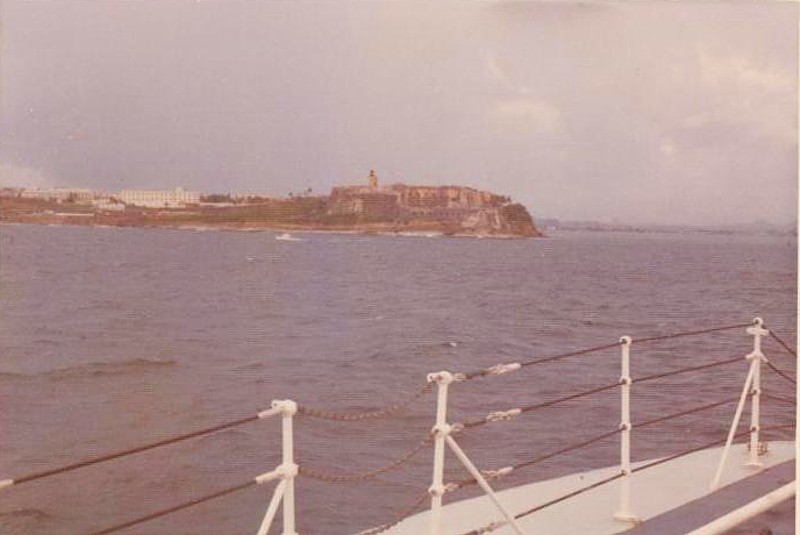 The Old Spanish Fort at San Juan.



Mexican Navy ships in Manzanillo, Mexico.

Email Al Malcomson.
---
Can you provide details or corrections?
Please email Charlie Dobie.
---