59 PHOTOS IN THIS SECTION BY YVAN MARTINEAU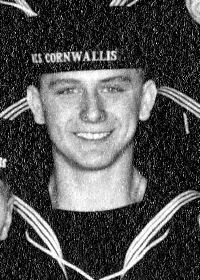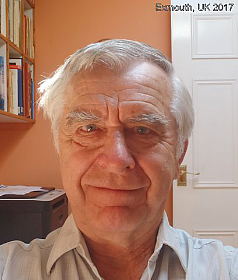 Yvan Martineau said in an email: " I came from a little town in the eastern townships of Quebec, called Coaticook, which produced six bandsmen to the RCN in the early 1950's. I joined in 1951 after turning 17. Went to HMCS Cornwallis for basic training until March 1952, then went to HMCS Naden on the west coast at the school of music for six months. I had a little spin on HMCS Ontario to give me a taster. Then back to the east coast -- unfortunately to HMCS Cornwallis -- for six months when I got to be a leading seaman.
" From there I was drafted onto HMCS Quebec in March in preparation for leaving for the Coronation of Queen Elizabeth in May 1953. I spent most of my time on HMCS Quebec with interlude on and off to HMCS Stadacona. I must have spent nearly three years on board, which I really enjoyed. In 1954 I got promoted to P2BD3. The last five months of 1956 was spent at HMCS Cornwallis, and I was released three months early at the beginning of September to attend college in Toronto to redo my grade 12 and 13 in English before entering studies at the Memorial Chiropractic College, as I really needed to polish up and refine my English.
" However, in Toronto I had transfered to the naval reserve at HMCS York, and played solo clarinet in the band for the whole five years. After two years there I got my P1BD3. This arrangement worked out very well as most of their activities were weekends and evenings which did not intefere with my studies and at the same time earned a bit of money. I finally graduated in 1961 and had to abandon the RCN -- a sad day!
" I came to England after graduation and met with a few friends and ended up staying here. I retired 20 years ago when my son took over the Clinic. It has been a very good life. " Section added July 5, 2017.
---